I have not been able to travel this year due to the COVID-19 pandemic. So I opted to explore my own backyard in a new way: I challenged myself to walk every street and alley in my neighborhood. This included the areas of Federal Hill, Riverside, Locust Point and Otterbein of Baltimore, MD. It was a good way to get myself outside and exercise a bit, especially since I was spending so much time at home to be socially distant. It turned out to be quite an undertaking, and took many walking trips to accomplish! I added an additional challenge to take at least photo every time I went out. Although I have lived in this area for a number of years, there were many new gems to photograph! Check out some of my photos and walking stats below!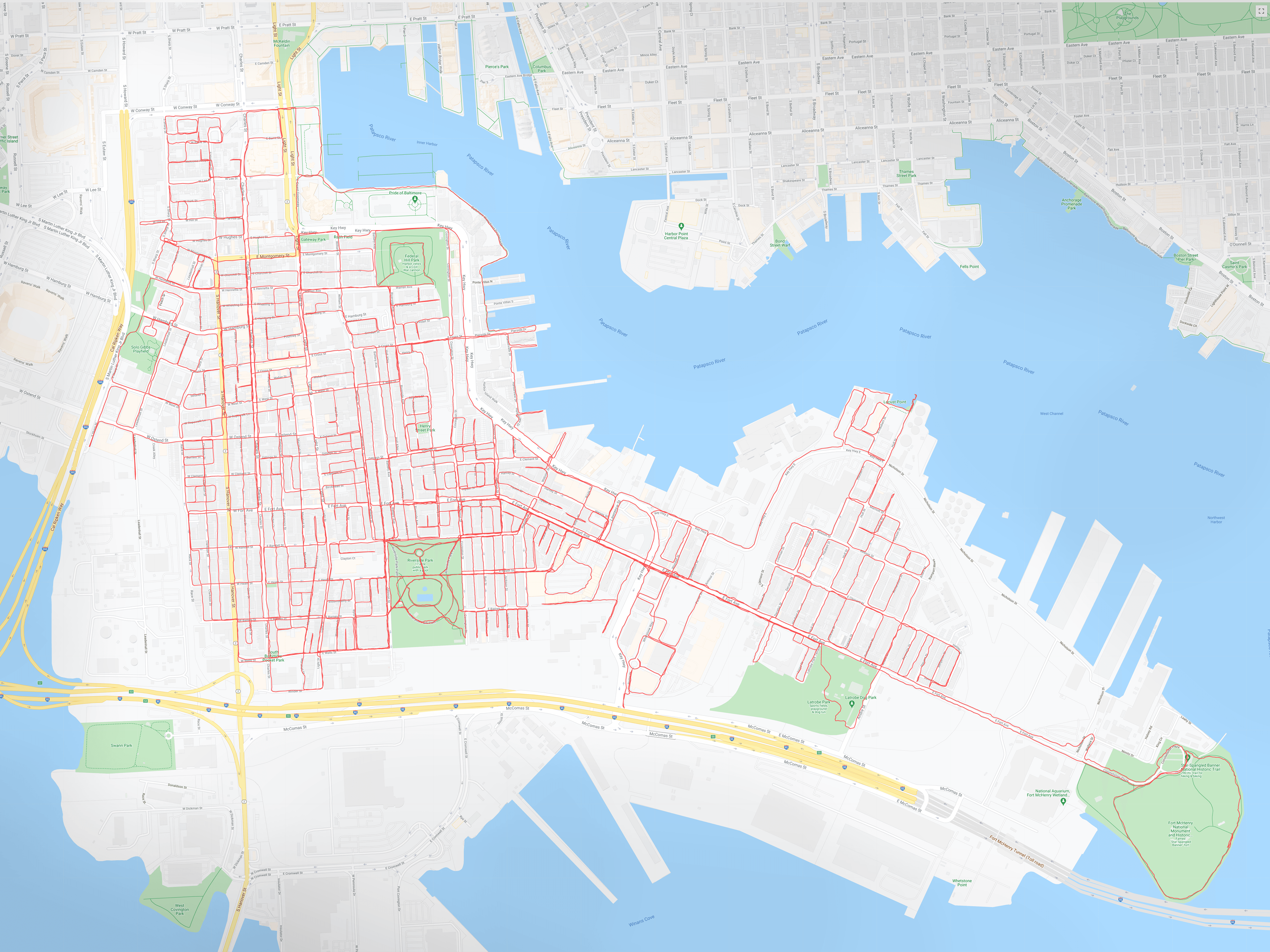 Total distance* walked:

92 miles
Total time walked:

30 hours
Average distance per trip:

4 miles
Average walking speed:

3 mph
*keep in mind there was often overlap between walking trips.